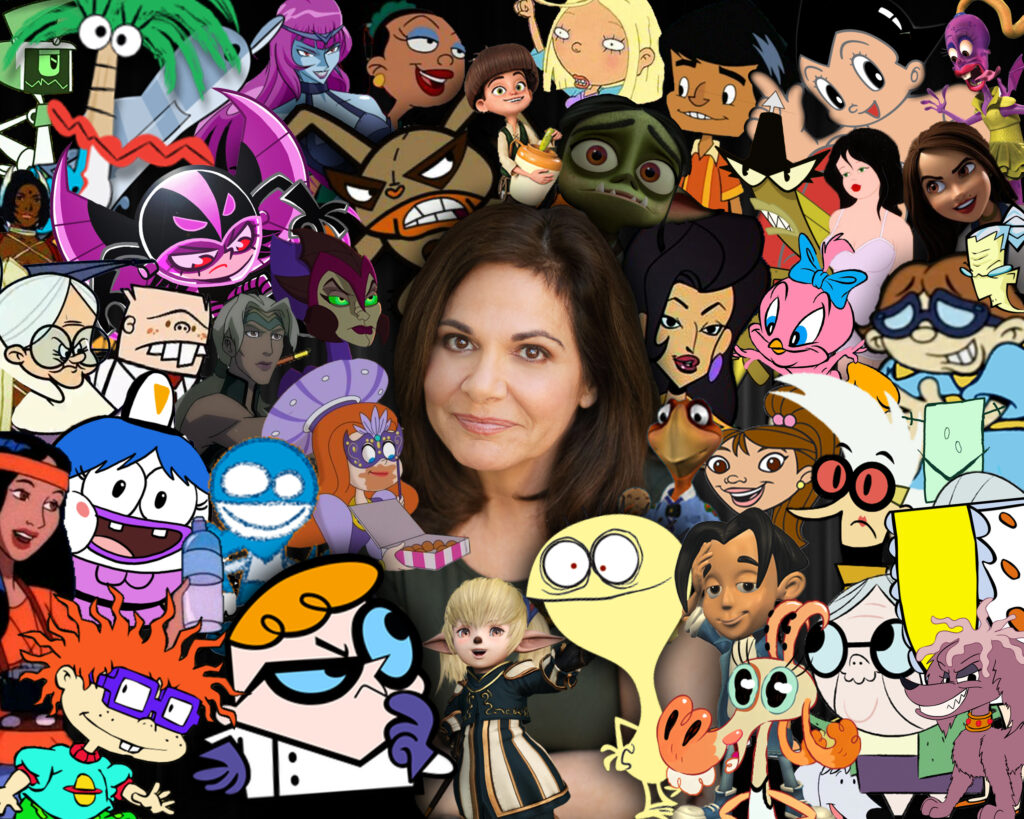 Candi Milo is the busiest actress in voiceovers today and is honored to have taken the mantle
from the legendary late June Foray as the voice of Granny for all of Warner Brothers Animation
projects. You may know her as Granny from last year's Space Jam 2: A New Legacy with
LeBron James. Milo is a successful actor and Annie Award nominee best known for voicing
Dexter in Dexter's Laboratory and The Flea in Mucha Lucha, along with literally thousands of
other well-known characters. She's probably the voice of your childhood. On stage, Milo starred
with Jennifer Holliday in the first touring production of Dreamgirls, directed by the Michael
Bennett. Aside from her current daily voiceover work in countless film and television projects,
and her on-camera commercials, her current gigs include voicing Granny and many other roles
in Looney Tunes Cartoons and as one of the leads in the upcoming Pinocchio feature. Just
check out her IMDb listing!
Candi Milo's dark comedy memoir of her childhood, Surviving the Odd, will be released on
October 4 th by New Haven Publishing and available for presale on July 15 th . The book offers a
glimpse into her wildly inappropriate childhood seen through the eyes of a 7-year-old who
unravels the story of how her once prominent-but-now-fading comedian/singer father, Tony, left
show business in 1968 for a higher calling. That calling was opening one of the first board and
care homes in California—Milo Arms, to care for and shelter the developmentally disabled and
emotionally disturbed adults. These suddenly homeless and forgotten people needed a place to
live after the State of California had just deinstitutionalized most of the patients in state
hospitals. Much to Candi's dismay, her father forgot to get a second home for his family to live
in. He also forgot to receive any higher education or medical or social work training in this field,
so he played it by ear. That explains why her father ran Milo Arms as an institution-alternative,
in the style of his own fraternity. Milo was a bright and often mouthy kid who grew up living
alongside her actual siblings and her adult, formerly institutionalized siblings. She was forced to
become strong and confident at a very early age to take care of both herself and the adults her
family was responsible for protecting. As it turns out, the thick skin she developed in elementary
school when her classmates' parents wouldn't allow their children to attend her birthday parties
at the "looney house" served her very well for her adult career in show business.
Milo has performed as a singer, stand-up comic and starred in one-person nightclub shows
across the country. She has also given inspirational talks about her unusual childhood and how
it informed her life as an actor, mother, and passionate advocate for people dealing with mental
illness and homelessness. Much like her former stand-up comic father and her many cartoon
characters, Milo must also give voice to them because too many people pretend not to see them
on the street.