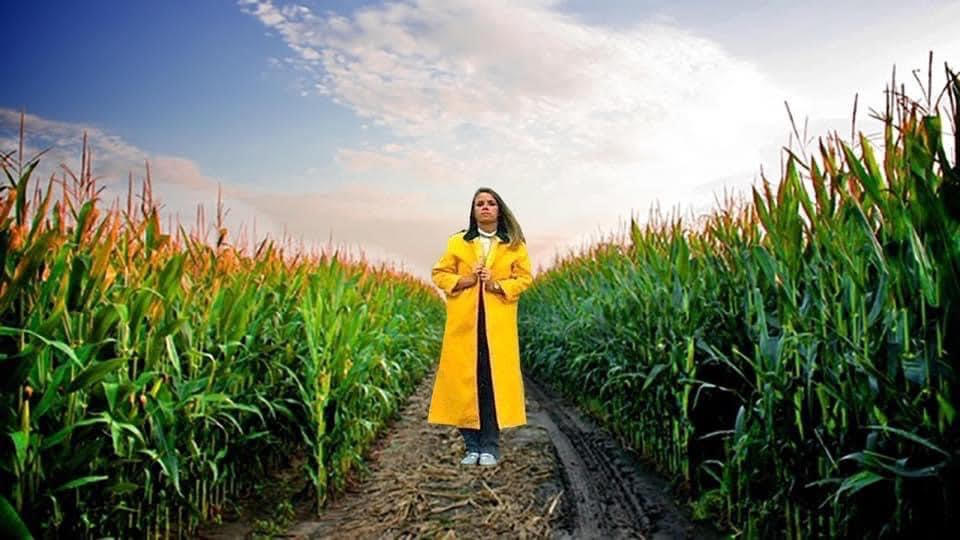 Born and bred in a cornfield within America's "Tornado Alley", Jane Quinn's first concert was in the midst of another kind of tornado…The Beatles on their 1964 whirlwind American concert tour. There could be no turning back, and she launched her (ad)venture into the Arts as a teen correspondent for America's Tiger Beat music magazine. Her first interview transpired at age 14: innocent victims being Brit singing duo Peter and Gordon. While watching an early colour episode of the tv show Bonanza, Peter Asher revealed that he and Gordon had once "borrowed" Paul McCartney's precious automobile without first asking permission…well, it WAS in the middle of the night so they didn't want to disturb him.
Paul was not overly amused.
Over the next several decades Jane worked in the music world in various roles, including manager, agent, press/promotions, wardrobe, editor, photographer, celebrity co-ordinator for charity concerts/events, record producer, PA and all-round dog's body. One of her clients, Top 10 recording artist Ian Whitcomb described her in his book, Letters from Lotus Land, as a "well mannered agent to artists with special needs."
Share a Cuppa Tea with Jane started life as a monthly column Jane has written for The Beat, a uk based music magazine which focuses on the music of the 50s, 60s, and 70s. Each month she shares a virtual cuppa with a familiar musician with hilarious consequences and more than a few surprise revelations.
Semi-retired, Jane Quinn is living happily ever after somewhere in England with her Liverpudlian husband and the memory of a small Scottish terrier called Adrian.
Jane stokes the music fires.
DALTON DELAN, PRODUCER OF WHITE HOUSE CONCERTS
AMERICAN PUBLIC TELEVISION
Why can't all interviews be this fun?!
MELANIE SAFKA