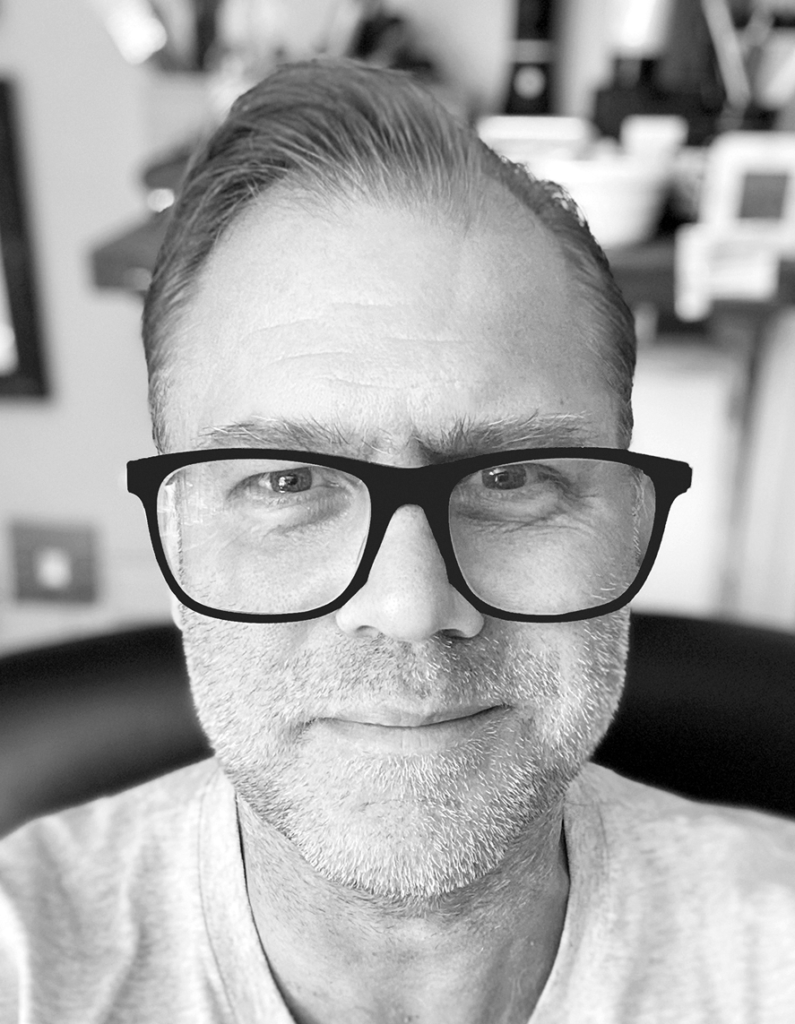 Simon started designing book covers straight after finishing Art School, before establishing his career as a designer, art director and illustrator.
After having a stroke in 2018, he continues to designs books and magazines while also pursuing his passion of portrait painting and illustration.
He loves film, music and art, especially Simon Bisley.
Simon lives in North London. He has two daughters, Rose and Hannah, and Walnut the cat.